Semua orang pasti ingin punya pola hidup yang sehat supaya badan mereka bisa selalu sehat. Apalagi di masa pandemi COVID-19 seperti sekarang, banyak orang harus bekerja di rumah (work from home) supaya mereka aman dari penyebaran virus. Tapi karena itu, orang jadi tidak bisa banyak jalan-jalan keluar. Nah, habit hack adalah salah satu alternatif dari life hacks supaya orang bisa punya pola hidup sehat selama terus di rumah.
Pada dasarnya, habit hack adalah cara-cara buat kita supaya bisa menciptakan pola hidup dan perilaku yang baru dan beda dari perilaku kita sebelum ini. Biasanya, ini sedikit mirip dengan life hack, yaitu cara-cara tertentu untuk bisa memecahkan berbagai masalah kehidupan.
Nah, kebetulan Engliven juga bisa mengajarkan habit hack dengan kelas-kelas yang ada di Engliven. Seperti gambar di atas, Engliven sedang mengadakan program baru seperti Sparkner, buat kamu-kamu yang ingin mencari partner biar bisa lancar bahasa Inggris. Hitungannya life hack juga, ya kan?
Oleh karena itu, istilah hack seringkali identik dengan bagaimana kita bisa memecahkan masalah-masalah dengan cara kreatif atau unik. Yuk, kita lihat cara supaya kita bisa mencoba habit hack dalam penjelasan bahasa Inggris berikut!
Identify Your Bad Habits
Before we can change our habits, we need to think about some things first. Is your habit good enough? Is your habit bad for your own health and safety? They may be simple questions, but they are important for you when you are trying to change your habits.
For example, have you done enough sports for yourself? Have you had healthy foods every day to balance your nutrition? If you think you haven't done any of these, maybe you need to change your habits for real.
As a result, you need to think about which habits you need to change. You should never do habits that are not beneficial for your own goals. Therefore, by knowing which habits you have to change or not, you can start changing those bad habits for real! So, what can we do to change our old routine activities?
Hack Your Routine
Routine activities are things that we do every day routinely. Because we do them every day, it is now hardwired into our brain. This routine slowly becomes a schedule in your daily lives because you have to do that every day. As a result, finding new things to do can be quite hard for you.
For example, you've been used to not doing sports every day. Because of that, you get sick easily because your body is weak and never trained. Not to mention, an unhealthy diet makes your body easier to get sick because of your unhealthy daily habit.
Because of that habit, it can be difficult for you to change your routine after doing it for so long. To hack your routine, you can start doing new things instead of the things that you do every day. By doing these new things every day, you can start having a new habit from yourself. As a result, you are now closer to your goal to be a better person!
Find New Habits!
After we identified our bad habits, we can start looking for some new hobbies. For example, aside from eating junk food every day, you can start eating healthy foods that are richer in vegetables. Because eating junk food every day is not good for you, you need to change into eating healthier foods.
To find new habits, you can read self-help books or the internet to look for tips. The internet is full of habit hack tips websites, such as this and this. Because of that, you have so many options for you in case you're interested in finding new hobbies.
Moreover, you can start small when changing your habits. You don't have to aim big in the first place to make sure that your new habit is successful. Doing it slowly as a routine can change your past bad habits. Moreover, you can probably have good new habits from doing that!
Self-Reward Yourself for Your New Habits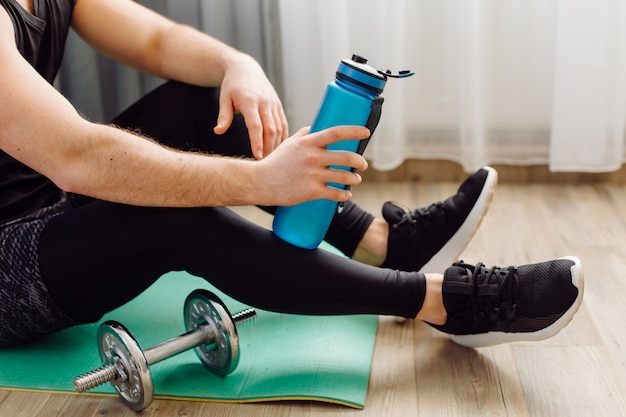 Finding new habits is not good enough. If you don't do it every day, it's not going to be your new routine. As a result, you must commit yourself into doing these good new habits every day if you want to be a better person. If you don't do it, it's just going to be another unfulfilled promise. Moreover, you can't be a better person if you don't commit to those new habits.
For example, you've managed to start doing sport every day. Usually, you're doing sports for 15 minutes. To increase your intensity, you can increase the time into 30 minutes. Moreover, you can use more sporting tools such as barbell and treadmill as your tools for doing sports.
Adapting these new habits can be difficult. Because temptations to return to your old habits are always there, it can be hard for you to do it. As a result, there are some things you can do to adapt to your new habits. Self-rewarding yourself after committing into new habits is a good way to make sure that you'll like these habits. As a result, you'll feel more rewarded if you can adapt to these new habits.
English Vocab Words
Bagaimana, apa kamu sudah belajar banyak soal habit hack dari penjelasan bahasa Inggris di atas? Nah, kami ada beberapa vocab bahasa Inggris kalau kamu masih penasaran apa artinya, Yuk, kita lihat!
| | |
| --- | --- |
| English Vocabs | Arti Dalam Bahasa Indonesia |
| Habit hack | Mengganti/memecahkan kebiasaan lama |
| For real | Sungguh-sungguh |
| Routine | Rutinitas |
| Hardwired | Berdedikasi/terprogram |
| Junk food | Makanan rendah gizi |
| Aim big | Memasang sasaran yang besar |
| Commit | Berdedikasi |
| Adapt | Beradaptasi |
| Temptation | Godaan |
| Self-reward | Penghargaan untuk diri sendiri |
Dengan begini, kita bisa memahami kiat-kiat untuk bisa melakukan habit hack untuk jadi manusia yang lebih baik. Apa kamu masih penasaran dengan bacaan menarik lain dari Engliven? Engliven punya blog dengan banyak artikel menarik buat kamu.
In the end, don't forget to comment on the blog and happy reading, everyone!